Where Faith and Excitement Fill the Air!
Children's Camps – going into 4th – 7th grade. 
Student's Camps – going into 7th – recent high school graduates.
Combined Camps – going into 4th grade – recent high school graduates.
During Combined Camps, child campers (4th – 7th grade) have a different schedule and a different speaker than student campers (7th grade – recent high school graduates).  The only time that they intermingle is if you have a group of child campers and student campers who are from the same church because they will be staying in the same bunkhouse. 
Week 7 - Students
July 15th - 19th, 2024
Speaker: Jamie Dew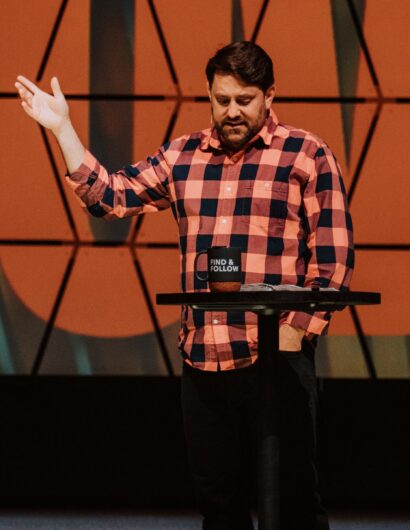 Rob Dunning (Week 1)
Rob is passionate about seeing people come to Christ. Through the Holy Spirit's leading, He strives to present the Gospel as clearly as possible and as creatively as necessary. Rob, a former kids and student pastor, has a heart to reach the next generation. His messages are engaging, interactive, and effective in drawing kids and students in and pointing them toward Jesus. His authenticity is a driving force in how he shows the love of God to others. Rob currently serves as co-pastor at Foundation Church in Sapulpa, OK. Rob and his wife, Meagan, have been married for 10 years and have two daughters, Kennedy and Remi. Though he and his family live in Oklahoma, Rob is a Razorback through and through.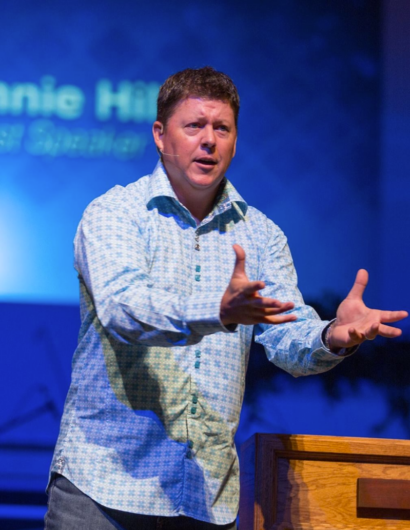 Ronnie Hill (Week 2 - Children)
It was at the age of 14 while Ronnie was attending youth camp at Falls Creek, Oklahoma that he sensed God's call to the ministry. God called him to Eastman Baptist Church in Oklahoma as a youth pastor during his freshman year in college and was on staff for a year and a half before being asked to travel with Kelly Green Evangelistic Association in 1987 while attending Oklahoma Baptist University. Ronnie transferred his junior year in college to be closer to the ministry base and received his Bachelor of Arts degree from the University of Mobile in 1990. He graduated in 1993 with a Master of Divinity with Biblical Language degree and then went back in 1999 and graduated in 2001 with his Doctorate of Ministry degree, both from Southwestern Baptist Theological Seminary in Fort Worth, TX.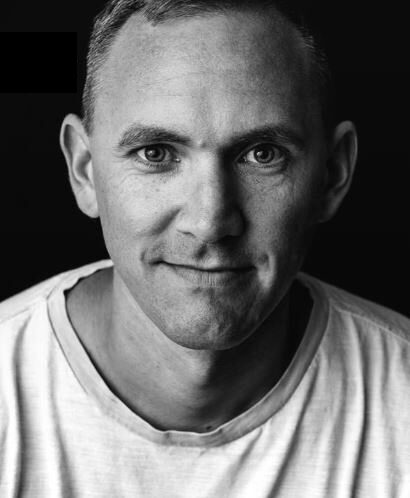 Caleb Moore (Week 2 - Students)
Caleb has preached all over the world and has a passion to help students and young men know the truth of the gospel and how it impacts every area of our lives. He is also a regular speaker at mission conferences and men's retreats and a writer for the Southern Baptist Convention's online blog. Caleb enjoys apologetics and has a strong focus on reaching those of the Mormon faith. He has been a church planter for the last 13 years and currently pastors a church revitalization in Catoosa, OK. Caleb has a wife Adrian and three boys Titus, Cohen and River.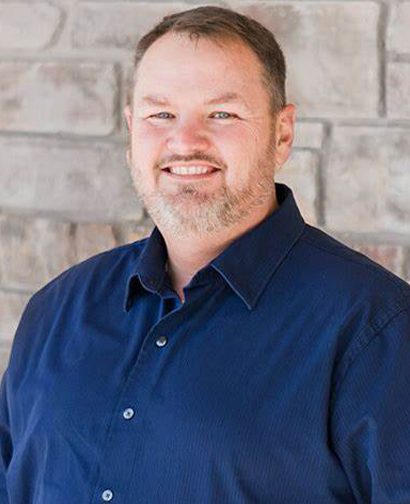 Shay Caldwell (Week 3)
Shay Caldwell is the Kids pastor at First Baptist Rogers and is a graduate of Mid America Baptist Seminary. Shay has served as the Kids pastor in three different churches and has a heart to lead kids to fall madly and passionately in love with God. Shay has had the privilege of speaking at many camps and conferences over the years and has a passion to reach kids and families. Shay has been married to his wife Barbie for over 30 years and they have two adult sons and two grandchildren.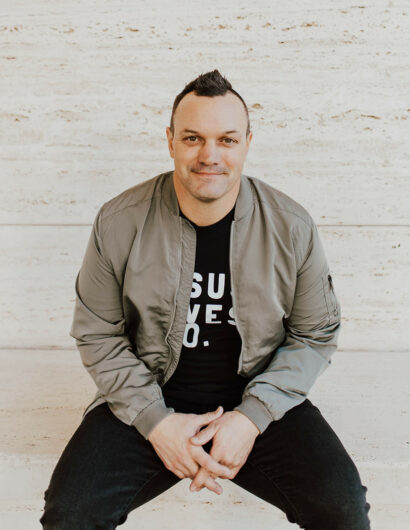 Ryan Fontenot (Week 4)

Ryan Fontenot is the Founder and Lead Communicator for R.A.G.E. Ministries. R.A.G.E. (Reaching A Generation Endangered) exists to PROCLAIM the gospel of Jesus and to PREPARE the next generation to do the same. Since 2003, Ryan has spoken to hundreds of thousands across North America and around the globe. With a gift of passionate and creative preaching, God is using Ryan to point this generation to Jesus and equip them to reach others. Ryan lives in Fort Worth, Texas and is married to his high-school sweetheart, Heather. Together they have three children: Elyn, Inly, and Tru.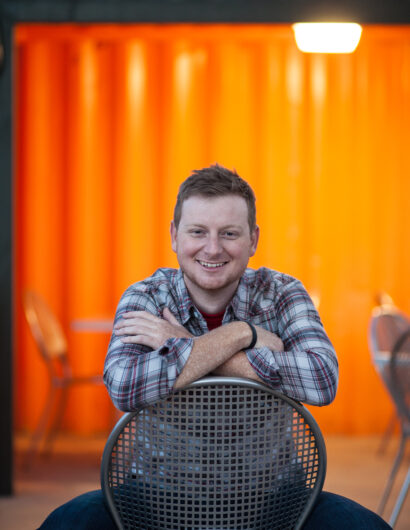 Mac Cockrell (Week 5)
Upon graduating from Georgia State University with a degree in Speech Communication, Mac knew the audience he wanted to reach. He understands the importance of communicating biblical truths and life application to today's youth. His passion is to see the next generation of students truly "get it"—that Christians are real people with real struggles, real desires, real abilities, and real stories. And they love a real Savior. In addition to crisscrossing the country proclaiming the truth of Jesus to today's youth, Mac has served as the national youth director for Life Action Ministries since 2013. Educationally, Mac also received his MDIV from Mid-America Baptist Theological Seminary in Memphis, Tn. Mac and his wife Chelsea currently reside outside of Nashville, TN with their dog Rocky.
Chad Plummer (Week 6 - Children)

Chad grew up in Fort Smith Arkansas attending First Baptist Church where he was saved at the age of seven at Vacation Bible School. After graduating high school, he moved to Kansas City where he worked for Bibleman, a live action kids show that shared the gospel with kids all over the U.S. Once his traveling days were over, he was the media director for FBC Bentonville where he married the love of his life, Mandy. While at FBC Bentonville, Chad and Mandy have had 3 wonderful children. At this time, he also had the opportunity to finish his bachelor's degree at John Brown University and his Master of Divinity from Southern Baptist Theological Seminary. Chad served as the Kid's Pastor at FBC Bentonville from 2016-2021.
Ricky Smith (Week 6 - Students)

From 2016-2019, Ricky served as a state missionary for the Georgia Baptist Mission Board. In his role as the NextGen Catalyst, he worked with Nextgen leaders across the state of Georgia to see this generation engaged with the gospel of Jesus Christ. Ricky serves at the Lead Pastor of Calvary Baptist Church in Columbus, Georgia and provides leadership to the multi-faceted ministry with a commitment to make disciples in the Chattahoochee Valley and to the ends of the earth. Ricky continues to train and equip Nextgen leaders through a national conference and is active in the local Fellowship of Christian Athletes campus and camp ministry. Ricky has been married to his wife, Hilary, since November of 1996. He is the father of two girls, Tennyson and Moreland.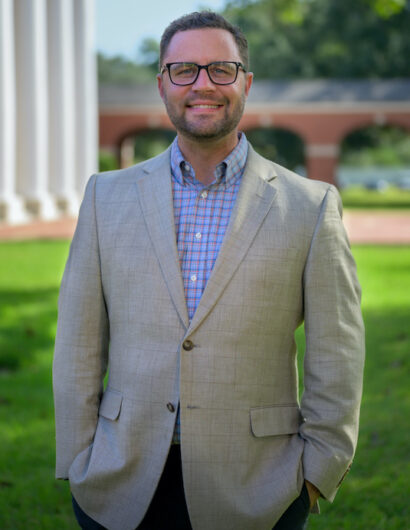 Jamie Dew is the president of New Orleans Baptist Theological Seminary and Leavell College. Previously, he was the vice president for undergraduate studies and distance learning at Southeastern Baptist Theological Seminary. He holds an MDiv and PhD in theological studies from SEBTS, as well as a PhD in philosophy of mind and philosophy of religion from the University of Birmingham (UK). He is married to Tara, and they have two sets of twins.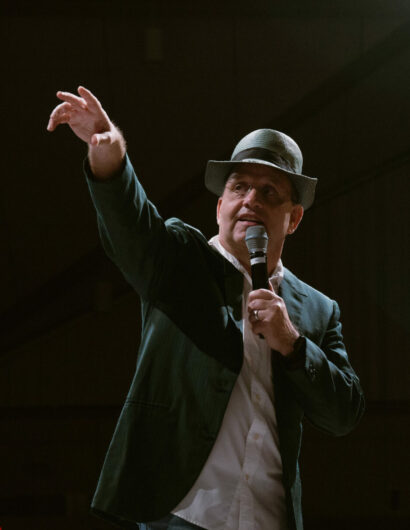 Mike Seabaugh (Week 8)

Mike Seabaugh hardly needs any introduction to those who are familiar with Camp Siloam. Mike has been the "Big O" at camp for 30 years. His method of storytelling and bringing the Gospel to children is our largest week of camp. The only place you can experience Mike's creativity for children is at Camp Siloam. When you do, you will not forget it. Each year Mike brings a mix of theatrical camp favorites such as Carmen San Diego, sprinkled with his imaginative presentation of biblical stories. Mike definitely has a gift for capturing the attention of kids and those who are kids at heart.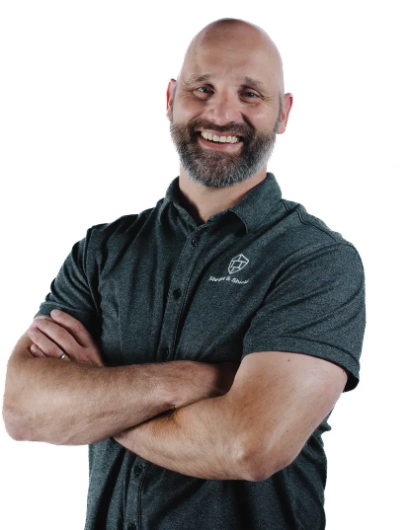 Curt Hale (Week 9)
Curt Hale has served Jesus and families for over twenty years in a variety of roles. Currently he is the family pastor for Rush Creek Church in Arlington, TX. He also owns and leads a company called Shelter & Shield that helps evangelical churches across the country prevent child abuse through sound policies, engaging training, and practical consulting. His most important role is husband to Noël and dad to his four awesome kids. And, of course, Curt loves leading camps. He is passionate about helping the Bible come alive for young minds through vivid story-telling and impactful illustrations. He also loves a good camp riddle, but at this point he's heard all of them. Seriously... all of them.
Non-Refundable Deposit (per person; applies to final cost) $90
Campers (completed 3rd grade through age 18) $335
Counselors (age 19 and up) $170
Infants/Toddlers (less than age 2) FREE
Campers (age 2 through completed 2nd grade) $170
Family Cabin (per cabin) $335 (requires a $100 non-refundable deposit; rate is IN ADDITION to camper/counselor fee)
What does a day at Camp Siloam look like? To sum it up, it's fellowship and fun. Here's what your schedule might look like:
8:00 AM Breakfast & Cabin Clean Up
8:30 AM Quiet Time
9:00 AM Drama and Worship
10:00 AM Group Time
11:00 AM Team Recreation
12:30 PM Lunch
1:30 PM Free time/Activity Classes
5:30 PM Dinner
7:00 PM Worship
8:30 PM Group Time
9:30 PM Open Rec
11:00 PM Lights Out
We want you to have a great time at Camp Siloam and have everything you need, so here's a list of what to bring…and what to leave home!
Shorts
T-shirts
Rain Coat
Coat
Jacket
Adventure Sandals
Tennis Shoes
Swimsuit
Jeans
Socks
Underwear
Long Sleeve Shirts
Sleeping Bag
Pillow
Deodorant
Toothbrush
Toothpaste
Floss
Soap
Shower shoes
Towel
Washcloth
Flashlight
Bible
Notebook
Pen or Pencil
Handheld Gaming Devices
Alcohol
Tobacco
Recreational Drugs
Guns
Knives
Fireworks
A Fun Way to Encounter Jesus!