Replicate is a weekend of life changing messages, powerful worship, small groups, and interactive experiences challenging students to live a life full of purpose that impacts the Kingdom of God! Replicate packs all of the fun and growth of summer camp into one weekend, leaving students feeling spiritually filled and encouraged. 
Speaker: Shane Pruitt
Bio: Shane serves as the National Next Gen Director for the North American Mission Board (NAMB). He and his wife, Kasi, reside in Rockwall, TX with their six children – Raygen, Harper, Titus, Morris, Elliot, & Glory. He has been in ministry for over 20 years as a denominational leader, church planter, lead pastor, and student pastor. He holds a Bachelor's Degree in Biblical Studies, and a Master's Degree in History.

Shane is also a traveling communicator, evangelist, and Bible teacher. Every year he speaks to over a hundred thousand people about the good news of Jesus Christ. Shane is also the author of a popular blog, which has over 3 million views.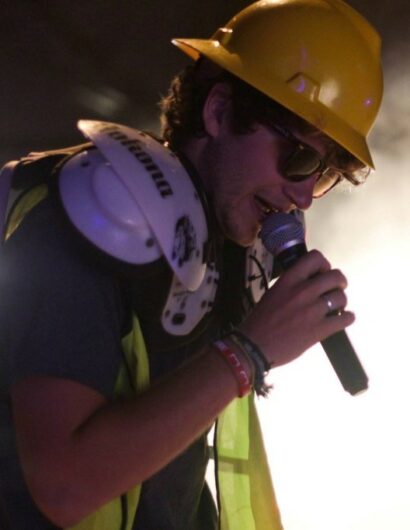 Worship: Caleb Reynolds Band
Bio: Caleb is the Worship/Children/Media Pastor at FBC Dover. He has been there for over 6 years. He spent 3 summers working at camp Siloam as the children's worship leader and loved every minute of it. He is married to Taylor Reynolds and they live in the mountains of Dover. He loves music, motorcycles, movies, and waterfalls.
Students 6th – 12th grade and Youth Leaders
The cost is $95 per person

Cost includes 2 nights lodging-meals-all activities
(recreation, paint wars, small groups, break-out sessions)
Clothing:
Shirts (short/long sleeve, weather dependent)

Pants

Socks

Underwear

Tennis Shoes

Coat or Jacket

Raincoat or Umbrella
Bedding:
Sleeping Bag or Twin Sheets & Blanket

Pillow
Toiletries:
Deodorant

Toothbrush

Toothpaste

Soap/Shampoo/Conditioner

Shower Shoes

Towel
Must Haves:
Bible

Notebook

Pen or Pencil
Cell Phones (see policies)

Music Players

Handheld Gaming Devices

Alcohol

Tobacco

Recreational Drugs

Firearms

Knives

Fireworks

Two-piece swimsuits (gals)

Speedo swimsuits (guys)

Pets