Children's Camps – completed 3rd-6th grade. 
Student's Camps – completed 6th-12th grade.
Combined Camps – completed 3rd-12th grade.
During Combined Camp, the 3rd-6th grade campers have a different schedule and a different speaker than the 6th-12th grade campers.  The only time that they intermingle is if you have a 3rd-6th group of campers and a 6th-12th group of campers who are from the same church because they will be staying in the same bunkhouse.  Besides that, they are seperated. 
Chris McCarty
Chris McCarty has been the Family and Missions Pastor at Mount Carmel Baptist Church in Cabot, Arkansas for over 5 years. He has a Master of Divinity degree from Southwestern Baptist Theological Seminary and has preached the Gospel in 5 different countries on 4 different continents to adults, teenagers, and children. He and his wife, Heather, have been married for 27 years and have 3 grown sons. He loves hiking and spending time with his family.
Shane Wilbanks
Shane has over 20 years ministry experience. He has served on staff in churches from 300 to nearly 3,000 attendees. God has called Shane to make known the mystery of the Gospel as he communicates Christ creatively as Speaker, Artist & Illusionist. We are excited to bring the creative ministry of Shane Wilbanks to you and all your friends.
Jonathan Curtis
Jonathan is passionate about communicating in fun and creative ways. He has used illusions to share the Gospel for over 20 years. In college, Jonathan was a summer camp counselor for fourth grade boys. In an effort to get the kids engaged in the Bible Study each day, he connected simple card and coin tricks with truths in scripture. What started with a 12-week summer job resulted in Jonathan traveling all over the country cutting his wife in half, escaping from a straight jacket, and making his assistants appear and disappear!

Jonathan is a graduate of Henderson State University. He has earned two Master's Degrees from Southwestern Baptist Theological Seminary. Finishing his Master of Divinity with Biblical Languages and Master of Arts in Christian Education, Jonathan has also earned a Ph.D. in Foundations and currently serves as the Lead Pastor at First Baptist Little Rock.
Josh Wilson
Josh was raised in the very tiny town of Geneva, AL. Josh went to college at The Baptist College of Florida where he gained his undergraduate degree in Christian Education and Leadership. After serving in youth and children's ministry for several years in Alabama he moved to Georgia where he met and married his wife, Ashton. Josh and Ashton have one son, Rhett who is 2 years old. Josh has served in ministry for over a decade in youth and children's ministry both in full-time and part-time positions. Josh graduated from Dallas Baptist University in 2020 with a masters in Family Ministry. He is currently the children's minister at Shirley Hills Baptist Church in Warner Robins, GA. Josh finds joy in teaching kids about God's word and watching them grow into men and women of God. In Josh's sparetime you can catch him out on a local pickleball court. What is pickleball… well you will just have to ask him.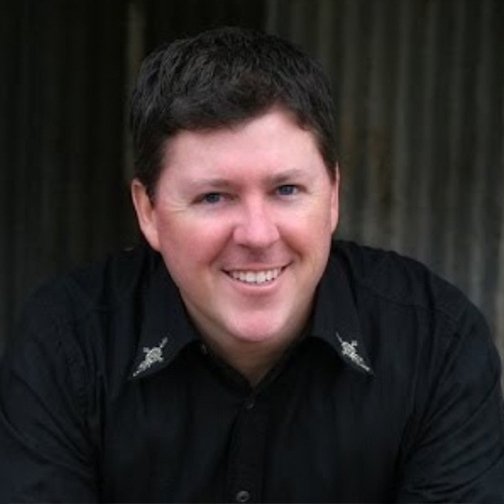 Ronnie Hill
Ronnie really does have "A Passion To See People Respond To Jesus!" Paul once wrote to church friends that "there is a wide-open door for a great work here" (1 Corinthians 16:9, NLT), and those words are still true for Ronnie Hill Ministries today. Ronnie has been preaching on the road for 23 years and God has never reduced the opportunities He gives the ministry to proclaim the Gospel. There are even more things we could do to get the Gospel out on a large scale than we have resources to carry it all out. Ronnie is passionate about getting the Gospel out in all shapes, forms, ways, and sizes!

Ronnie preaches an anointed but simple message of salvation and repentance; that it's the death, burial and resurrection of Jesus Christ, and that through His blood alone, we are saved. Speaking from the heart, Ronnie believes, 'It was God's sovereignty that chose me and I know that it is God that draws man to Him, not me!' Paul said, "When I came to you, brothers, I did not come with eloquence or superior wisdom as I proclaimed to you the testimony about God. For I resolved to know nothing while I was with you except Jesus Christ and him crucified" (1 Corinthians 2:1-2).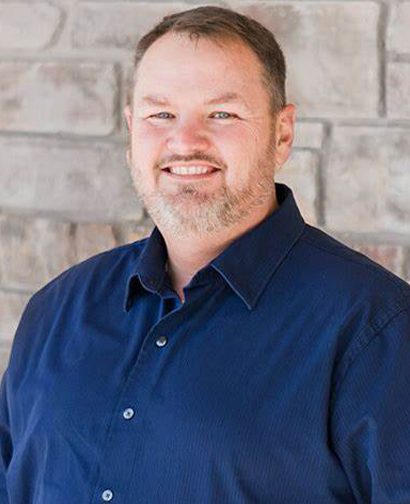 Shay Caldwell
Shay Caldwell is the Kids pastor at First Baptist Rogers and is a graduate of Mid America Baptist Seminary. Shay has served as the Kids pastor in three different churches over the past fifteen years and has a heart to lead kids to fall madly and passionately in love with God. Shay has had the privilege of speaking at many camps and conferences over the last fifteen years and has a passion to reach kids and families. Shay has been married to his wife Barbie for 30 years and they have two adult sons and one granddaughter.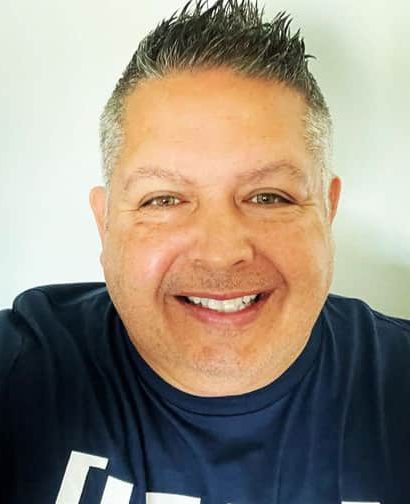 Joe Maldonado
For the past 31 years, Pastor Joe has served the local church as a youth pastor. He was 22 years old when he started his first youth ministry role at Mt. Harmony Baptist Church. Over the years, He has had the privilege and blessing of serving in three different cities: Tellico Plains, Tennessee; Madison, Indiana and Vero Beach, Florida. Leading hundreds of camps, retreats and events.

In June of this year, Pastor Joe has stepped into a new role. He is now the regional director for First Priority of South Florida. First Priority is an organization that connects the local church, youth pastors and students to their school campus. First Priority raises up student leaders, equips them to share the Gospel and sends them out to be missionaries on their school campus!

This is the heart of the Gospel and Pastor Joe's heart! "I want to take the hope of Jesus Christ to every student"
Ricky Smith
Ricky has been married to his wife, Hilary, since November of 1996. He is the father of two girls.

Ricky's ministry career has been focused on making the name of Jesus known and advancing the mission of the Gospel. He received a bachelor's degree in Christian Education with an emphasis in Youth Ministry from Bryan College, in Dayton, Tennessee. He holds a Masters degree in Theology from Liberty Baptist Seminary, and he holds a Specialist Degree in Educational Leadership from Liberty University. He also holds an honorary doctorate from Emmanuel Theological Seminary. Ricky has been married to his wife, Hilary, since November of 1996. He is the father of two girls. In his ministry, he has served as a teacher in a Christian school, a student minister, the head of a school, and as the head of student ministry for the next generation for the Georgia Baptist Mission Board. Currently, Ricky serves at the Lead Pastor of Calvary Baptist Church in Columbus, Georgia and provides leadership to the multi-faceted ministry with a commitment to make disciples.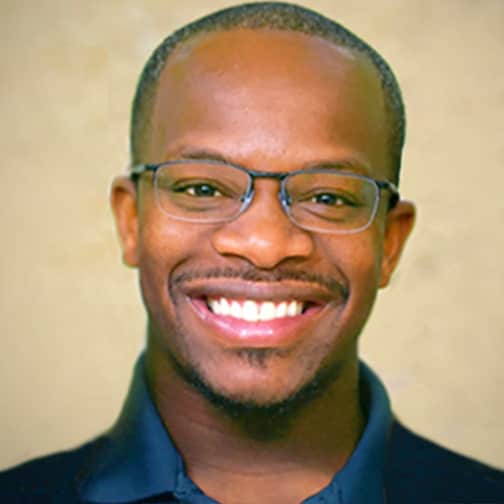 Tee Uzoigwe
Tee has a strong passion to see God change broken and sinful hearts through the powerful proclamation of the Gospel. He grew up in Little Rock Arkansas during an extremely intense time of gang violence and brokenness during the 90s. God radically changed the direction of his destiny after hearing the gospel from a couple named John and Betty Hurd. By the grace of God he was blessed with an athletic basketball scholarship to Henderson State University where God turned his heart from not only being a follower of Jesus but a fisher of men. He is married to a very godly and beautiful woman named Erica Uzoigwe. They have a total of 3 children: 9 year old little girl named Avaria, 6 year old little boy named Jon and a 5 year old little boy named Titus. While in full-time ministry he has worked as a campus minister for the Arkansas Baptist State Convention working through BCM ministry serving at the University of Arkansas at Pine Bluff for about seven years. He is now an Associate pastor of community outreach and young adults at First Baptist Church in Jonesboro Georgia. He praises God for the privilege to be at this new ministry calling and looks forward to seeing how God's power is perfected through our weaknesses.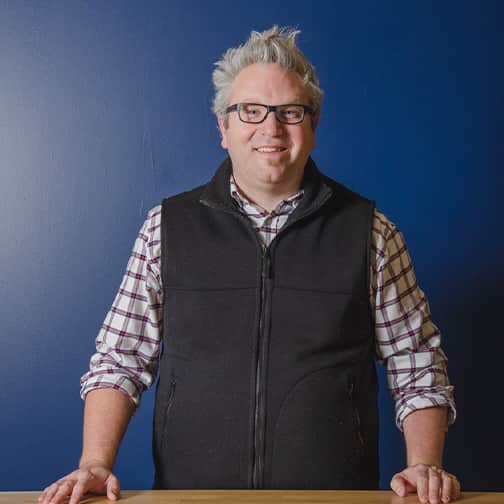 Josh has the greatest job in the world - to share the Gospel with kids and families and see them grow closer to their Savior. Josh is married to Katie and they have one son, Elliot.

An Arkansas native, he holds a Bachelor of Arts in Communication Studies from Arkansas State University as well as a Master of Divinity in Youth & Family Ministry from The Southern Baptist Theological Seminary. Pastor Josh has served in churches in Arkansas, Missouri and Ohio. He currently serves as the Children's Pastor at First Baptist Church in O'Fallon, IL.

Josh has a strong desire to see kids come to know Christ as their Savior and to develop an adoring love to follow Him for the rest of their lives. He also has a strong passion to equip parents to lead their children to walk closely with the Lord through the ever-changing culture.

He enjoys reading, traveling, board games, anything outside and spending time with his family. He also believes coffee and ice cream are the greatest inventions of all-time.
Jermey Freeman
Jeremy Freeman has served as Lead Pastor of First Baptist Church Newcastle in Oklahoma since 2009. He and his wife, Emily, have 7 children: Brittany, Caleb, Clayton, Aubrey, Luke, Addi, and Trey who went home to be with the Lord as a 7-year-old on September 1, 2013. Jeremy came to faith at age 16, and God soon called him into ministry at age 17. He has degrees from Oklahoma Baptist University and The Southern Baptist Theological Seminary. Jeremy loves to preach God's Word and has been blessed to travel all over the world doing so. He loves sports of all kinds, traveling, hiking, reading, writing, and being with his family.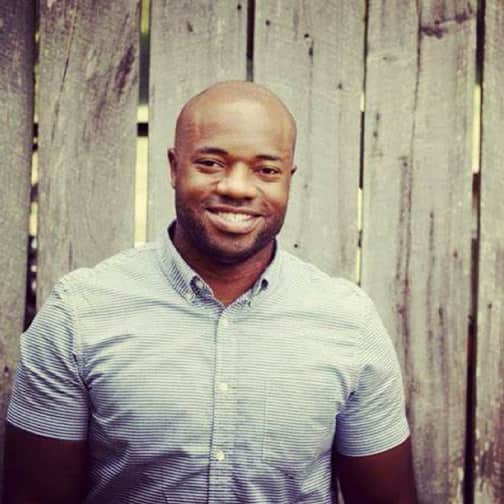 Nick Person
Nick Person serves as the teaching pastor at New Vision in Nashville, TN and is in the process of getting his Master's degree from Richmont Graduate University. He has been in full time ministry for over 18 years and his first book, "Only Ten" was recently published. Nick was born and raised in Atlanta, GA. He went to school at Lassiter High School and Samford University. After college, he worked as a student ministry intern at the church he grew up in. Interning only confirmed the calling on his life to go into full time ministry. He and his wife have three amazing kids, Ava-Grace, Jackson, and Nash. He loves when people get it about the gospel. He loves spending time with his family and shopping for cool kicks and hats. He loves living in Nashville and enjoys all the adventures that the Lord invites him and his family into.
Mike Seabaugh
Mike Seabaugh hardly needs any introduction to those who are familiar with Camp Siloam. Mike has been the "Big O" at camp for 26 years. His method of storytelling and bringing the Gospel to children is our largest week of camp. The only place you can experience Mike's creativity for children is at Camp Siloam. When you do, you will not forget it. Each year Mike brings a mix of theatrical camp favorites such as Carmen San Diego, sprinkled with his imaginative presentation of biblical stories. Mike definitely has a gift for capturing the attention of kids and those who are kids at heart.
Non-Refundable Deposit (per person; applies to final cost) $75
Campers (completed 3rd grade through age 18) $269
Counselors (age 19 and up) $140
Infants/Toddlers (less than age 2) FREE
Campers (age 2 through completed 2nd grade) $140
Family Cabin (per cabin) (requires $100 non-refundable deposit; Rate is IN ADDITION to camper fees $269
PLEASE NOTE: Any changes made within one week of camp are an additional $75. If a camper is cancelled within one week, $75 will be retained and that camper will lose their deposit. If a camper is added within one week, they will have the above cost plus $75. A replacement camper is considered both a cancellation AND an addition. Additions and cancellations can be made up until one week before camp with no additional charges.
Prior to arrival: 
Please follow social distancing guidelines by wearing a face mask/face covering when around members outside your immediate family and stay home as much as possible in the 14 days prior to arrival.

All guests will need to complete the health screening form. Anyone with symptoms in the 72 hours prior to arriving at Camp Siloam should stay home and not come to camp.

Individuals with pre-existing conditions such as high blood pressure, diabetes, autoimmune disease, cardiovascular disease, respiratory disease (including asthma) and/or immunosuppressed are at an increased risk of severe illness or death if COVID-19 is contracted. These individuals may choose to not attend camp.
During Camp:
Please wear a mask/face covering when participating in indoor activities when social distancing may not be possible.

Extra hand washing and hand sanitizing will be available and recommended often.

Please obtain daily temperatures for each individual in your bunkhouse. A log sheet and thermometer will be provided.

To aid in stopping the spread, we asked that anyone with a temperature of greater than 100.4 F is sent home. The ill person should wear a mask at all times and the Camp Siloam host should be notified.

Bunks will be spaced to comply with CDC guidelines to allow six feet between the head of each guest. We ask that you sleep head to toe. 

We recommend you stay on campus for the duration of your event. If someone must leave, we ask that they wear a mask while off-campus and follow all social distancing guidelines.
What does a day at Camp Siloam look like? To sum it up, it's fellowship and fun. Here's what your schedule might look like:
8:00 AM Breakfast & Cabin Clean Up
8:30 AM Quiet Time
9:00 AM Drama and Worship
10:00 AM Group Time
11:00 AM Team Recreation
12:30 PM Lunch
1:30 PM Free time/Activity Classes
5:30 PM Dinner
7:00 PM Worship
8:30 PM Group Time
9:30 PM Open Rec
11:00 PM Lights Out
We want you to have a great time at Camp Siloam and have everything you need, so here's a list of what to bring…and what to leave home!
5 Masks

Shorts

T-shirts

Rain coat

Coat

Jacket

Adventure Sandals

Tennis Shoes

Jeans

Socks

Underwear

Long Sleeve Shirts

Sleeping Bag

Pillow

Deodorant

Toothbrush

Toothpaste

Floss

Soap

Shower shoes

Towel

Washcloth

Flashlight

Bible

Notebook

Pen or Pencil
Cell Phones

Handheld Gaming Devices

Alcohol

Tobacco

Recreational Drugs

Guns

Knives

Fireworks