Where Men Learn To Lead, Love, and Live Boldly
Watchmen is a retreat where men leave feeling inspired, encouraged and motivated to live out the life God has called them to.  Men who attend Watchmen will be inspired to try new things and participate in activities designed just for men.  They will be encouraged by a community of men to tear down walls, set aside pride and follow Jesus.  Our desire is that each man is motivated to return home to invest in his family's spiritual health, restore broken relationships and be a 'watchman' over his brothers and sisters in Christ.
This retreat is for men.  Teenage boys are welcome to attend with a father, grandfather, or mentor.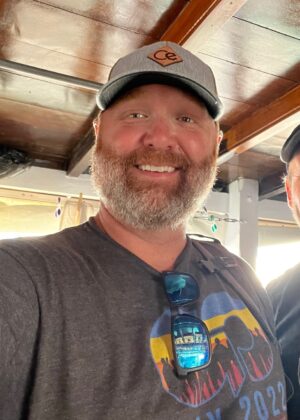 Speaker: Brad Lewter
Bio: Brad Lewter accepted the position of Senior Pastor at Grand Avenue on August 18, 2013. He has served in full-time ministry since 1998 as a Student Pastor, College Pastor, Family Pastor, Young Singles Pastor, and Teaching Pastor, serving churches in Louisiana, Missouri, and Texas. Brad is a graduate of Louisiana State University in Shreveport and Luther Rice Seminary. Brad is currently a student at Midwestern Baptist Theological Seminary pursuing a Doctorate of Ministry. Brad enjoys time with his family, College Football, hunting, fishing and golf. Brad and his wife, Kati, have been married since 2004. God has blessed them with three children Lana Kate, Layton, and Lola.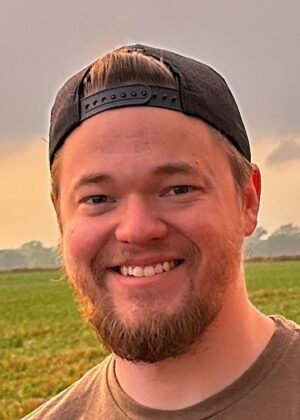 Worship Leader: Frankie Shepherd
Bio: Frankie serves as the Worship Leader at Lakeview Church in Cave Springs, AR. Him and his wife Bailey reside in Lowell, AR with their 2 dogs, Duke and Louie, and 2 cats, Boots and Ginger. They are expecting their first child in January of 2024! Frankie served on Summer Staff in 2016 as a cabin lead and has love for Camp Siloam. He has a heart and desire for men to lead out the church in singing God's praises. Frankie is a professional storm chaser and travels the country in the Spring chasing after extreme weather. In the fall, he enjoys officiating high school football and cheering on the Hogs and Chiefs.
Men and boys ages 12 and up.
The cost is $75 per person

Cost includes meals, lodging, and activities
What does a typical schedule look like?
Friday, October 27
1:00 PM Check-In Begins Free Activities Open
3:00 PM Paintball (Far Rec Fields) 
6:00 PM Check-In Closes
6:30 PM Dinner (Cedar Hall)
8:00 PM Session 1 (Worship Center)
9:30 PM Group Discussion
10:30 PM Fellowship & Fire 
Saturday, October 28 
7:00 AM Coffee & Quiet Time
7:30AM Breakfast (Cedar Hall)
8:30 AM Session 2 (Worship Center)
9:30 AM Group Discussion
10:30 AM Free Time Shooting Sports Open Two Canoes Open (camp store) 
12:30 PM Lunch (Cedar Hall) 
1:30 PM Breakout Sessions OR Q&A Time OR Demonstrations
2:30 PM Free Time
4:00 PM Session 3 (Worship Center)
5:30 PM Load & Leave
Clothing:
Shirts (short/long sleeve, weather dependent)
Pants
Socks
Underwear
Tennis Shoes
Coat or Jacket
Raincoat or Umbrella
Bedding:
Sleeping Bag or Twin Sheets & Blanket
Pillow
Toiletries:
Deodorant
Toothbrush
Toothpaste
Soap/Shampoo/Conditioner
Shower Shoes
Towel
Must Haves:
Bible
Notebook
Pen or Pencil
Music Players
Handheld Gaming Devices
Alcohol
Tobacco
Recreational Drugs
Fireworks
Two-piece swimsuits (girls)
Speedo swimsuits (guys)
Pets