OCTOBER 21ST - 22ND, 2022
REGISTRATION CLOSES MONDAY, OCTOBER 16TH, 2022!
Watchmen is a retreat where men leave feeling inspired, encouraged and motivated to live out the life God has called them to.  Men who attend the Watchmen retreat will be inspired to try new things and participate in activities designed just for men.  They will be encouraged by a community of men to tear down walls, set aside pride and follow Jesus.  Our desire is that each man is motivated to return home to invest in his family's spiritual health, restore broken relationships and be a 'watchman' over his brothers and sisters in Christ.
This retreat is for men.  Teenage boys are welcome to attend with a father, grandfather, or mentor.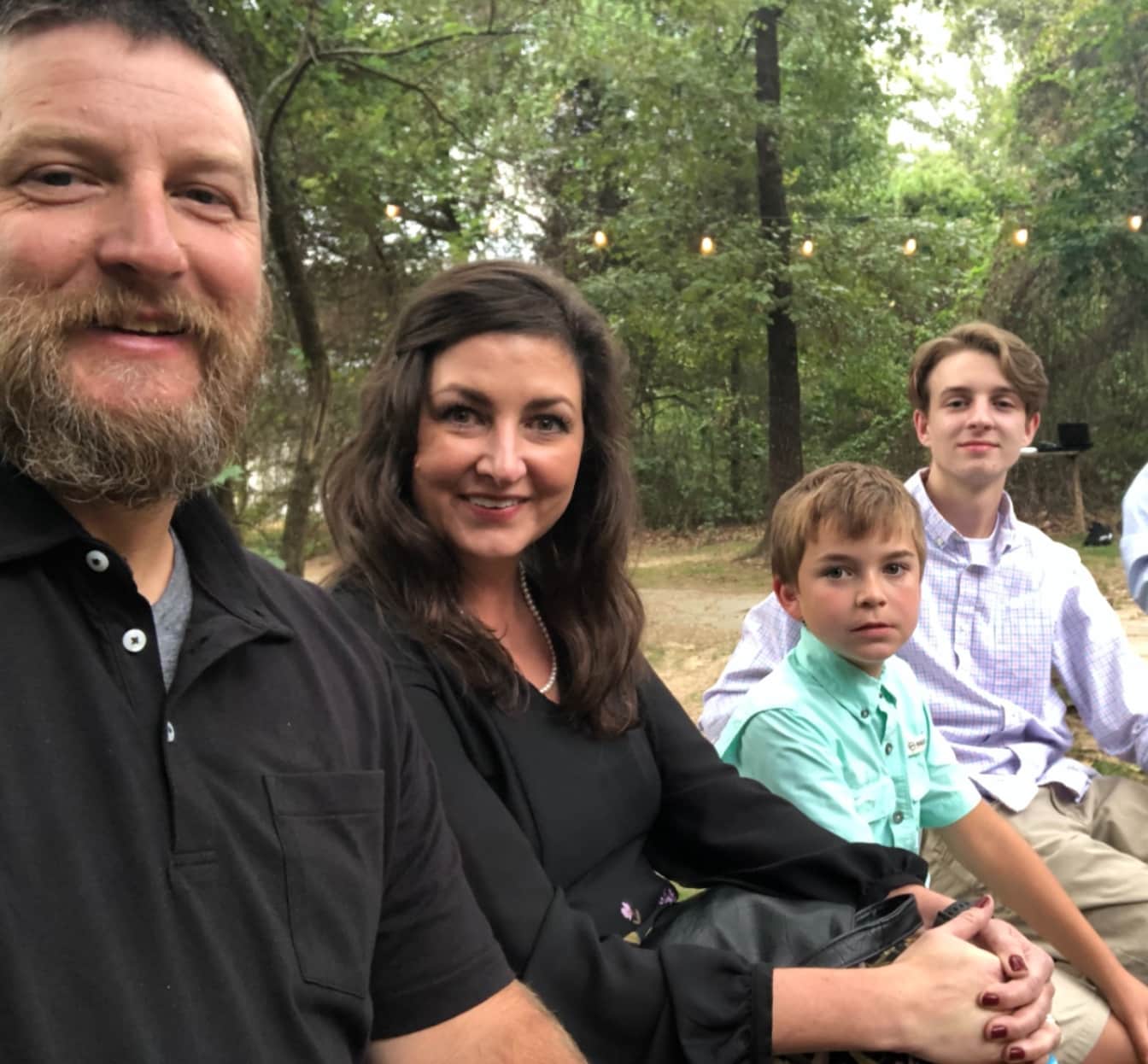 Bio: Scottie Johnson is the lead pastor and church planter of Outdoor Church of Arkansas. Scottie grew up in Little Rock Arkansas. Scottie surrendered to vocational ministry in June 1990 at Super Summer Arkansas the summer after he graduated from high school. 3 weeks later Scottie was serving in his first ministry role as a student minister at a small church outside of Little Rock. Through that experience and several others God reveled to him that student ministry was the area God was calling him to serve. He has been married to Allyce Johnson since December 1994. They met at Ouachita Baptist University where they attended and graduated college. Scottie and Allyce have 2 boys, Henry 19 and one Fisher 11. For 32 years Scottie worked in student ministry. He loves to hunt and fish and the outdoors. December 2012 Scottie and his family moved to Conway to plant a church to reach the outdoor community. April 2014 Scottie and a group of like-minded believers launched Outdoor Church of Arkansas in Conway Arkansas. Scottie wants to see men and their families come to know Christ as their Lord and Savior. He believes that OCA will be a step in the right direction. Scottie believes everyone deserves to hear the gospel. Scottie also served on the Evangelism and Church Health Team at the Arkansas Baptist State Convention as a Student Ministry Specialist for 3 years. Scottie is also the interim Student Pastor at Heber Springs Baptist Church and has served there as the interim student pastor. In addition to serving in various ministry roles and speaking engagements, Scottie is also a professional crappie fishing guide and guides all over the state of Arkansas. His Facebook page is Crappie Coach and LiveScope Lessons.
Bio: Frankie is an avid storm chaser and worship leader. He attended Williams Baptist University. Frankie serves as the full-time worship leader at Lakeview Baptist Church. He also served as a staffer during Camp Siloam in 2016. Since 2014, Frankie has lead worship at various camps and retreats. His heart is for men to lead out and sing in worship. Frankie's love for weather started in childhood and has been chasing storms since 2018. He is a part of the Vortex Chasing team based here in Arkansas.
Watchmen is for men and boys age 12+.
The cost is $75

This includes all the meals, lodging and activities for the duration of the retreat.
Here's what a typical schedule looks like:
Friday, October 21
1:00 PM Check-In Begins Free Activities Open
3:00 PM Paintball (Far Rec Fields) 
6:00 PM Check-In Closes
6:30 PM Dinner (Cedar Hall)
8:00 PM Session 1 (Worship Center)
9:30 PM Group Discussion
10:30 PM Fellowship & Fire 

Saturday, October 22 
7:00 AM Coffee & Quiet Time
7:30AM Breakfast (Cedar Hall)
8:30 AM Session 2 (Worship Center)
9:30 AM Group Discussion
10:30 AM Free Time Shooting Sports Open Two Canoes Open (camp store) 
12:30 PM Lunch (Cedar Hall) 
1:30 PM Breakout Sessions OR Q&A Time OR Demonstrations
2:30 PM Free Time
4:00 PM Session 3 (Worship Center)
5:30 PM Load & Leave
Clothing:
Shirts (short/long sleeve, weather dependent)

Pants

Socks

Underwear

Tennis Shoes

Coat or Jacket

Raincoat or Umbrella
Bedding:
Sleeping Bag or Twin Sheets & Blanket

Pillow
Toiletries:
Deodorant

Toothbrush

Toothpaste

Soap/Shampoo/Conditioner

Shower Shoes

Towel

Washcloth
Must Haves:
Flashlight

Bible

Notebook

Pen or Pencil
Cell Phones (see policies)

Music Players

Handheld Gaming Devices

Alcohol

Tobacco

Recreational Drugs

Firearms

Knives

Fireworks

Two-piece swimsuits (gals)

Speedo swimsuits (guys)

Pets
How do I apply for scholarships?